Where Immigrants Meet Climate Change
On the Frontlines
of the Climate Emergency:
Where Immigrants
Meet Climate Change
Extreme heat waves, droughts, fires, hurricanes, and floods surging in the United States and across the globe are wake-up calls to the reality of a climate-altered world. While climate change affects everyone, the damage is compounded for countries and communities that are made vulnerable by restrictive immigration policies, patriarchal beliefs and systems, structural racism, and by economic stress and exploitation.
"On the Frontlines of the Climate Emergency: Where Immigrants Meet Climate Change" is a new report researched and written by Nancy Youman, and edited by Daranee Petsod. 
Commissioned by Unbound Philanthropy, this report seeks to inspire justice-oriented funders to invest at the nexus of the climate and immigrant justice movements, with a particular eye to the unique vulnerabilities and contributions of immigrants. Philanthropic investment at this pivotal juncture would help build a healthy and collaborative ecosystem across movements and is both a moral and strategic priority. This can enable forward planning of legal pathways for people who lose their homes; protections and opportunities for workers and communities who are striving to build resilience; and the power to win and implement urgent, equitable, and effective responses to climate challenges. 
"We can't have climate justice unless there's migrant justice, and until migrant rights are put forth front and center."
– Kim Bryan, Associate Director of Global Communications, 350.org
Resources and
Food for Thought
If you want to go deeper on some of the topics this report touches on, the following articles, books, talks, and interviews are good places to start.
Climate change will displace millions. Here's how we prepare.
TEDWomen 2019 | Colette Pichon Battle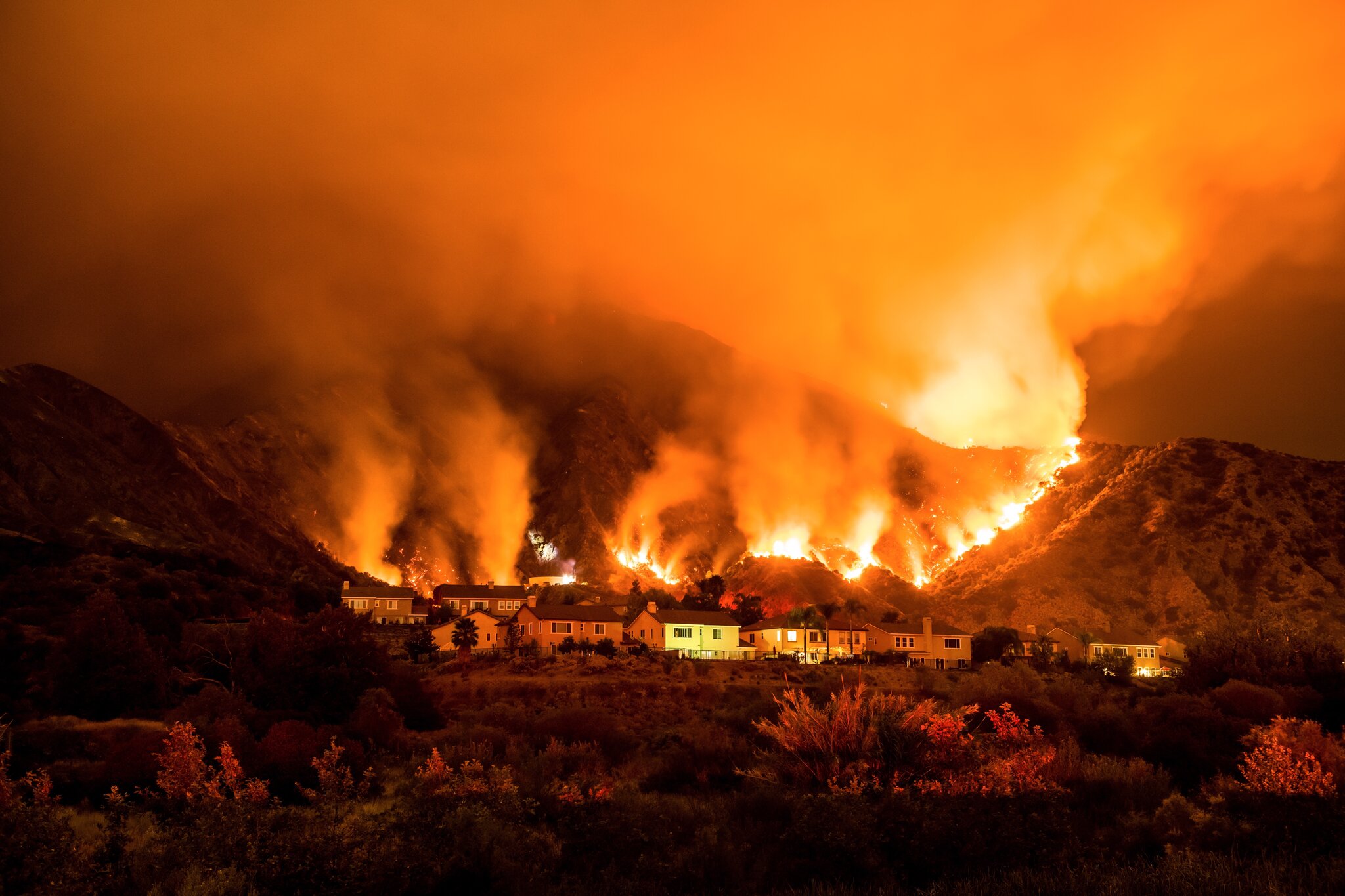 How Climate Migration Will Reshape America
The New York Times Magazine | By Abrahm Lustgarten | Photographs by Meridith Kohut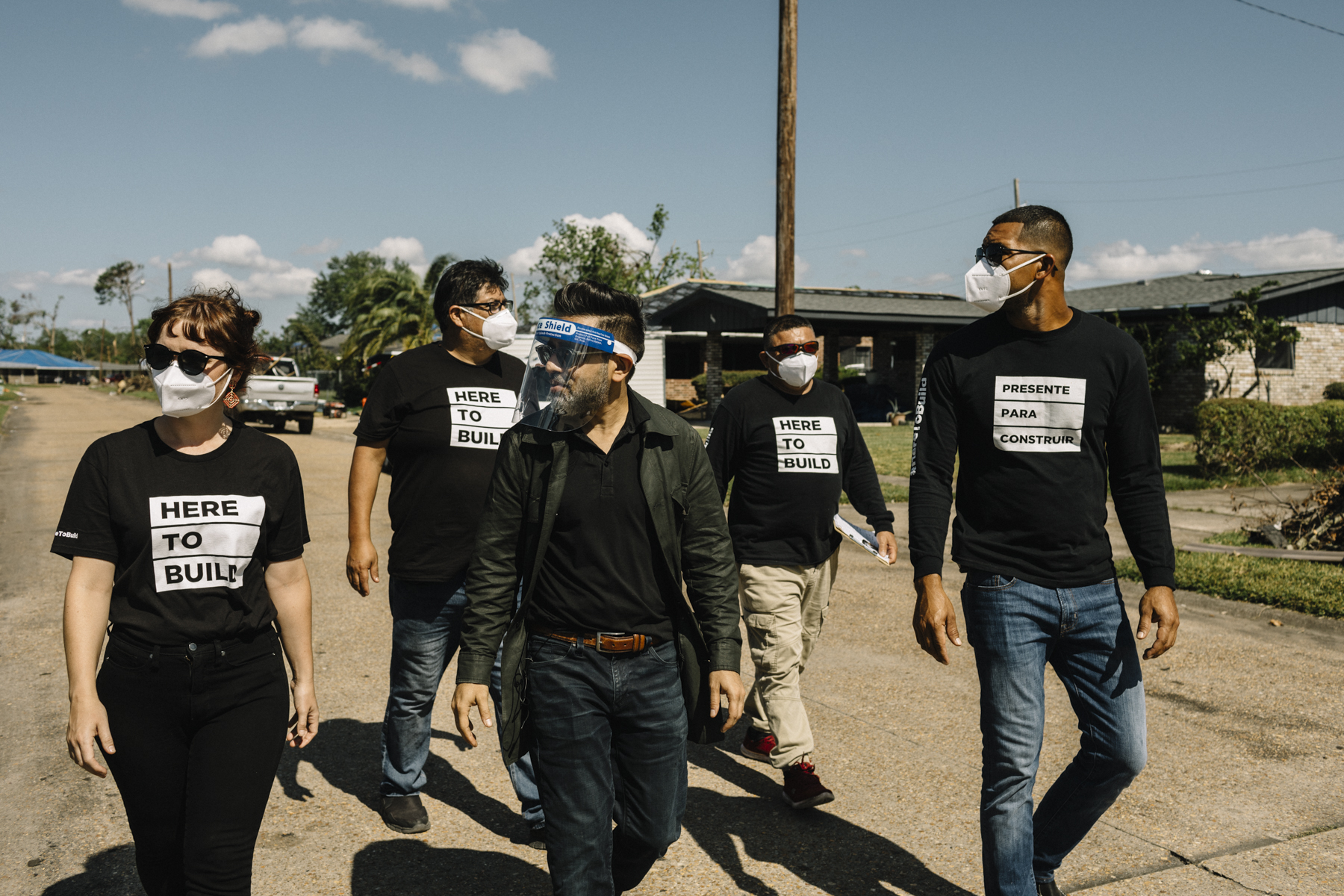 The Migrant Workers Who Follow Climate Disasters
The New Yorker | By Sarah Stillman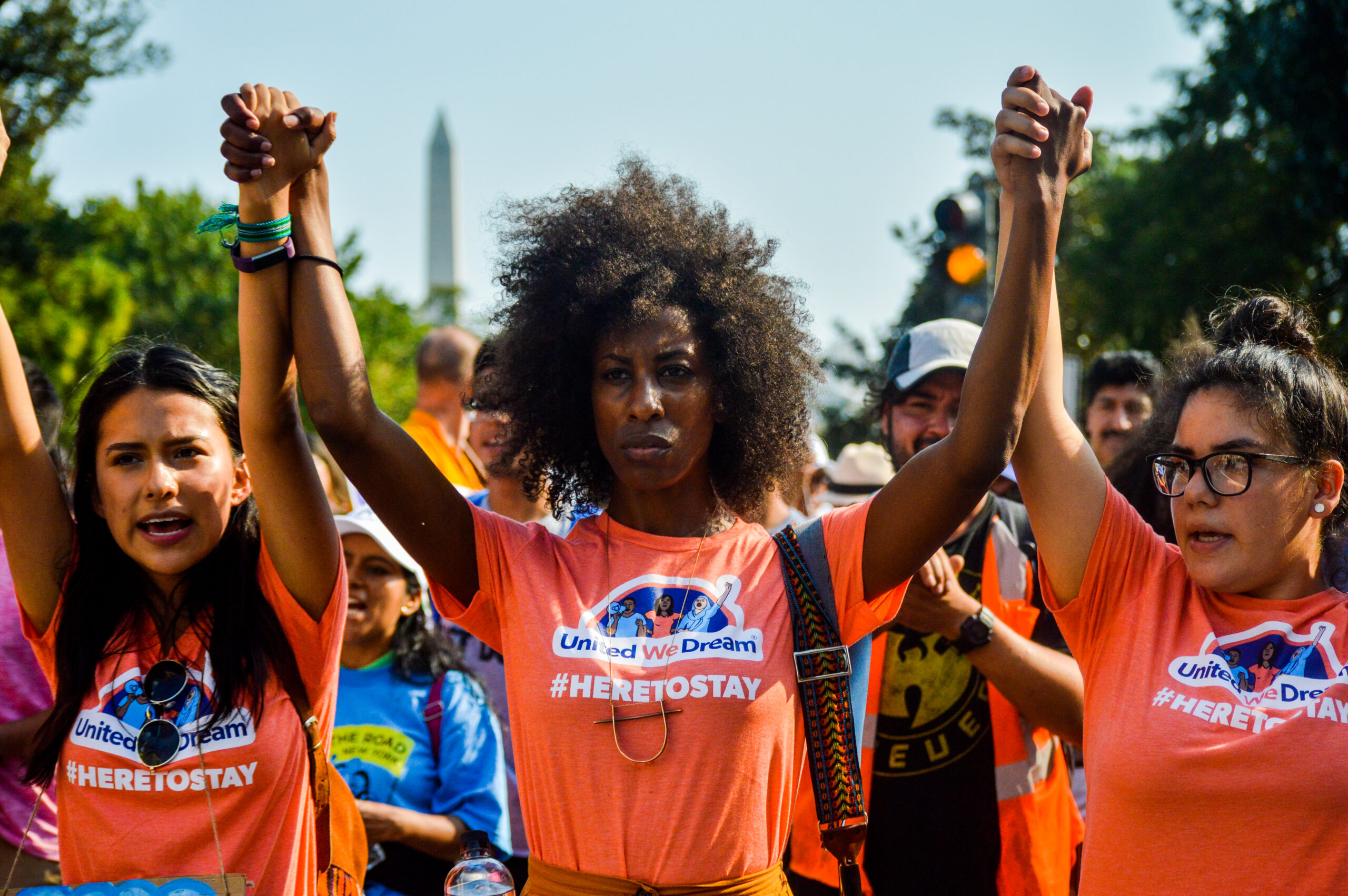 Migrant Justice is Climate Justice
United We Dream, Institute for Policy Studies, The Sunrise Movement
WHAT IS CLIMATE MIGRATION?
The IOM defines climate migration as, "The movement of a person or groups of persons who, predominantly for reasons of sudden or progressive change in the environment due to climate change, are obliged to leave their habitual place of residence, or choose to do so, either temporarily or permanently, within a State or across an international border." It's important to note that a large majority of climate migrants move within their own countries, not across national borders.
Banner Image:
Farmworkers harvest watermelons early in the morning in a field near Arvin, California, in the San Joaquin Valley, in a crew of Mexican immigrants.  The temperature at the time, about 8 in the morning, was over 95 degrees, and would reach over 110 in the afternoon. Farmworkers are 35 times more likely to die from heat than any other occupation––and the majority of the deaths are among immigrant workers.
Photographer: David Bacon
Second Image:
Migrants, who are mostly from Haiti, cross the Acandi River, near Acandi, Colombia on their journey north, in September 2021. Haiti is considered to be the most climate-vulnerable country in Latin America and the Caribbean. (Associated Press/Fernando Vergara)
Third Image:
"Refugee post-Hurricane Katrina"
Photographer: imaginewithme, istock by Getty Images
Resources:
1 New York Times Magazine
2 Resilience Force
3 United We Dream