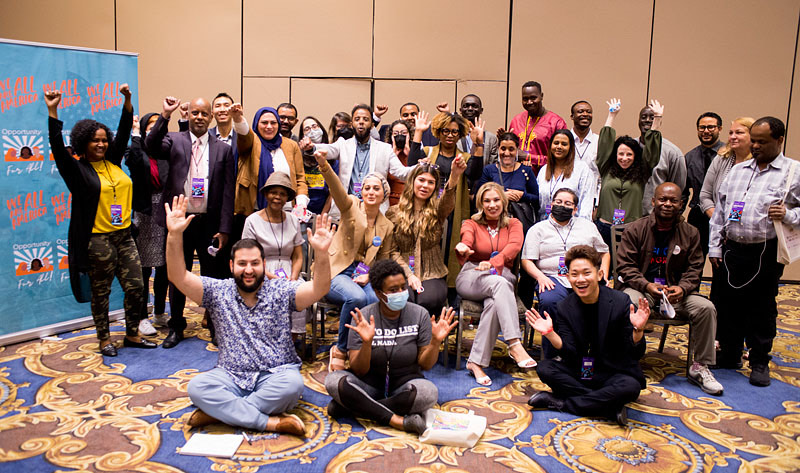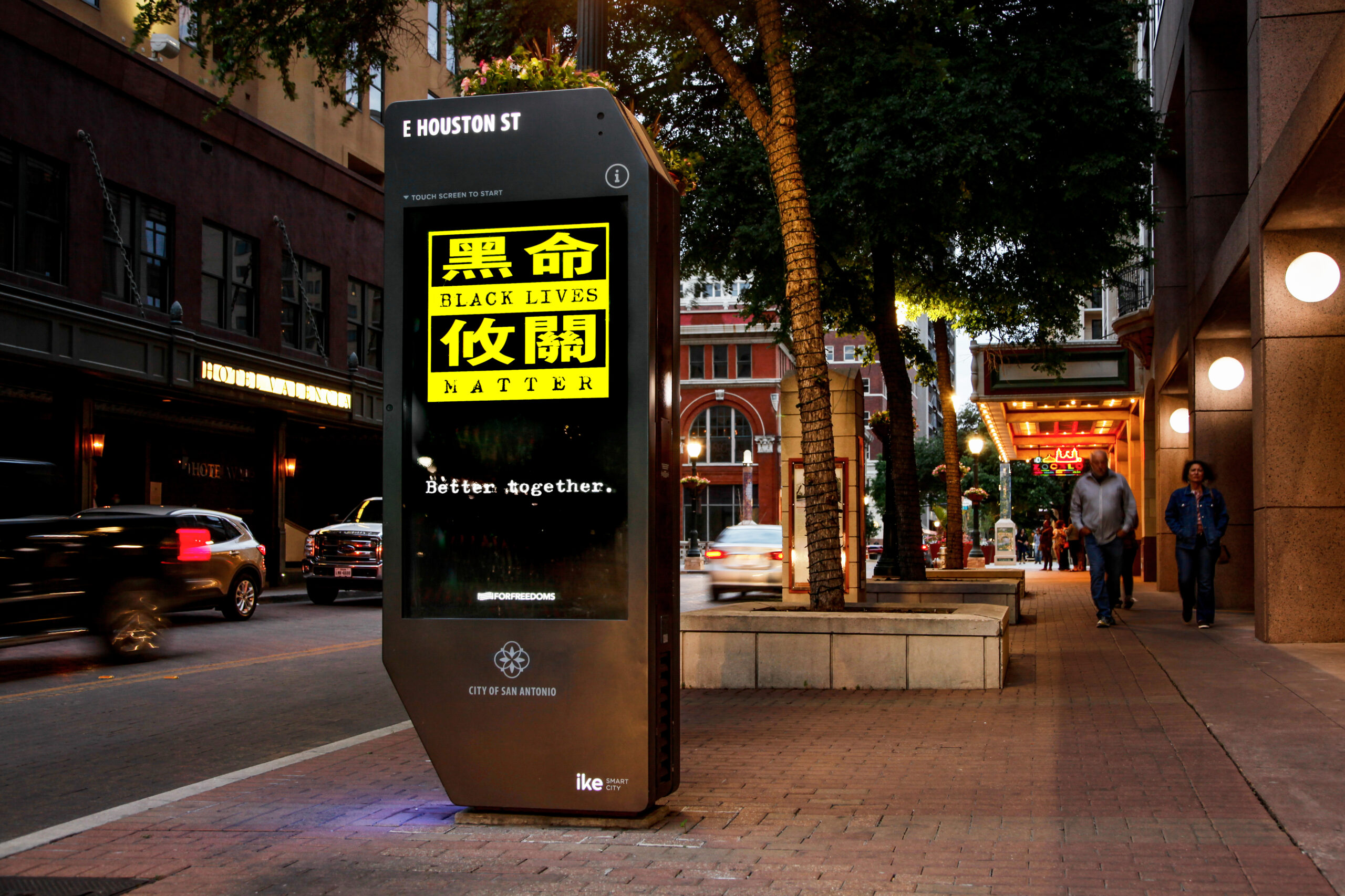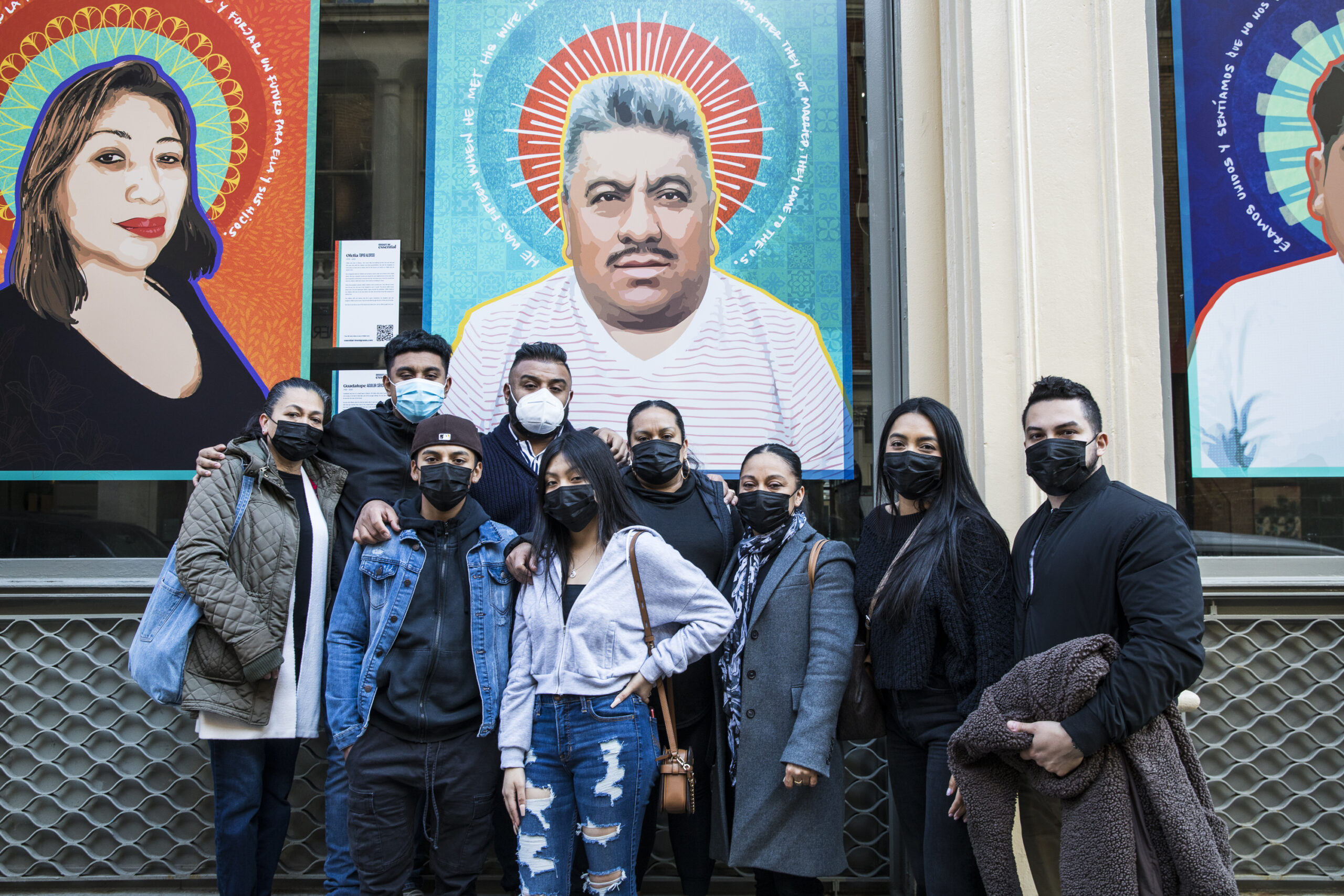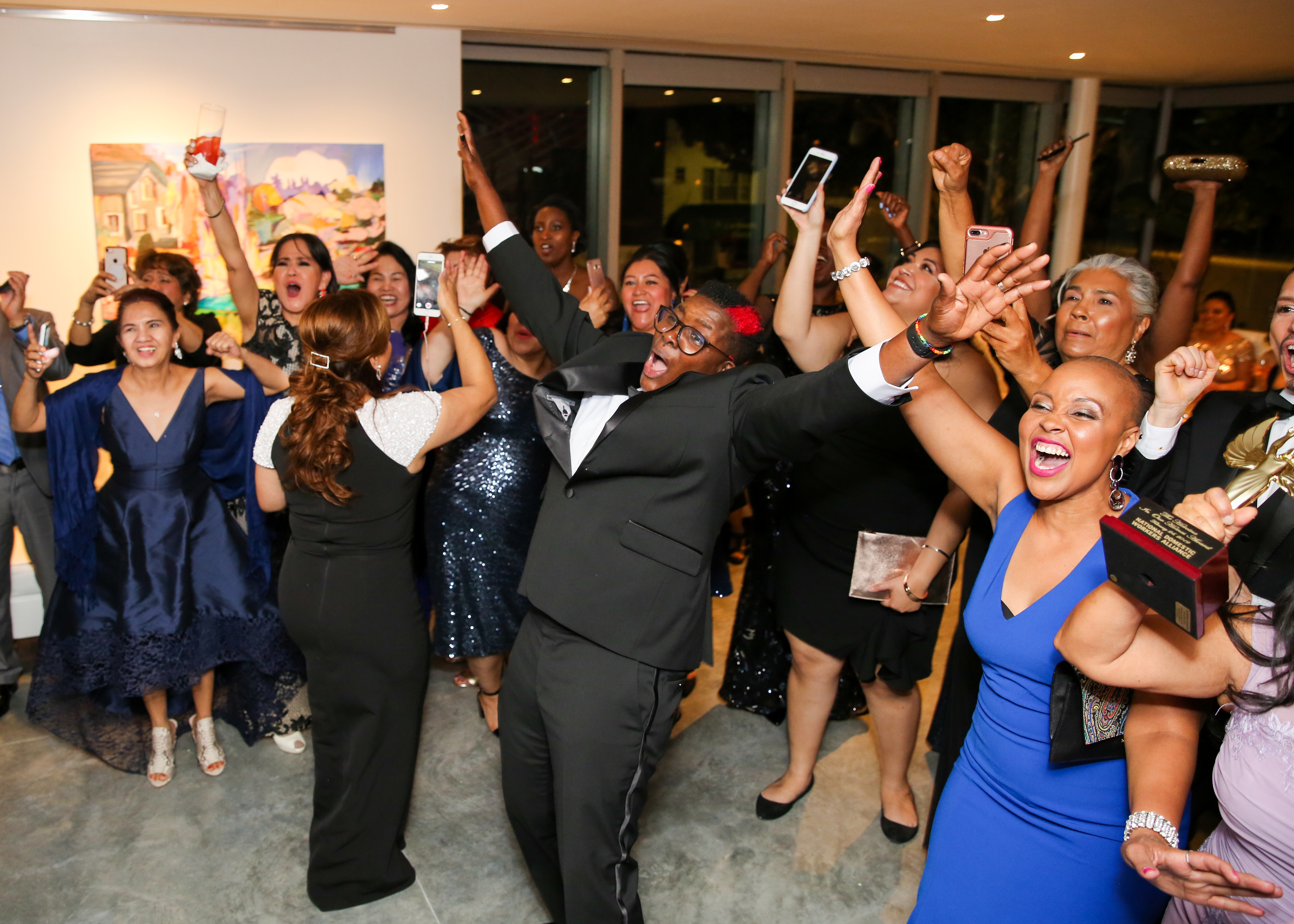 Slide 2
Opportunity for All leaders from across the country gather together in October 2021. They each have participated in a leadership development training program for refugees and lead national and state-based advocacy and organizing to welcome and protect those seeking freedom, safety, and refuge in the United States. (Photo by Carolina Kroon)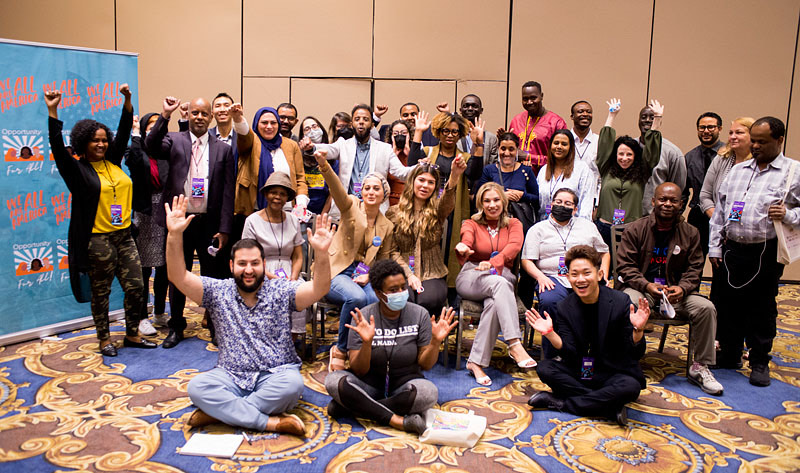 Slide 1
"Better" by artist Mel Chin has been installed in San Antonio, Texas as part of For Freedoms' #AAPI Solidarity billboard campaign, in partnership with Orange Barrel Media. Photographer: Xandr Arquin. (For Freedoms Federation, a project of Art Council Inc., is an Unbound grantee partner.)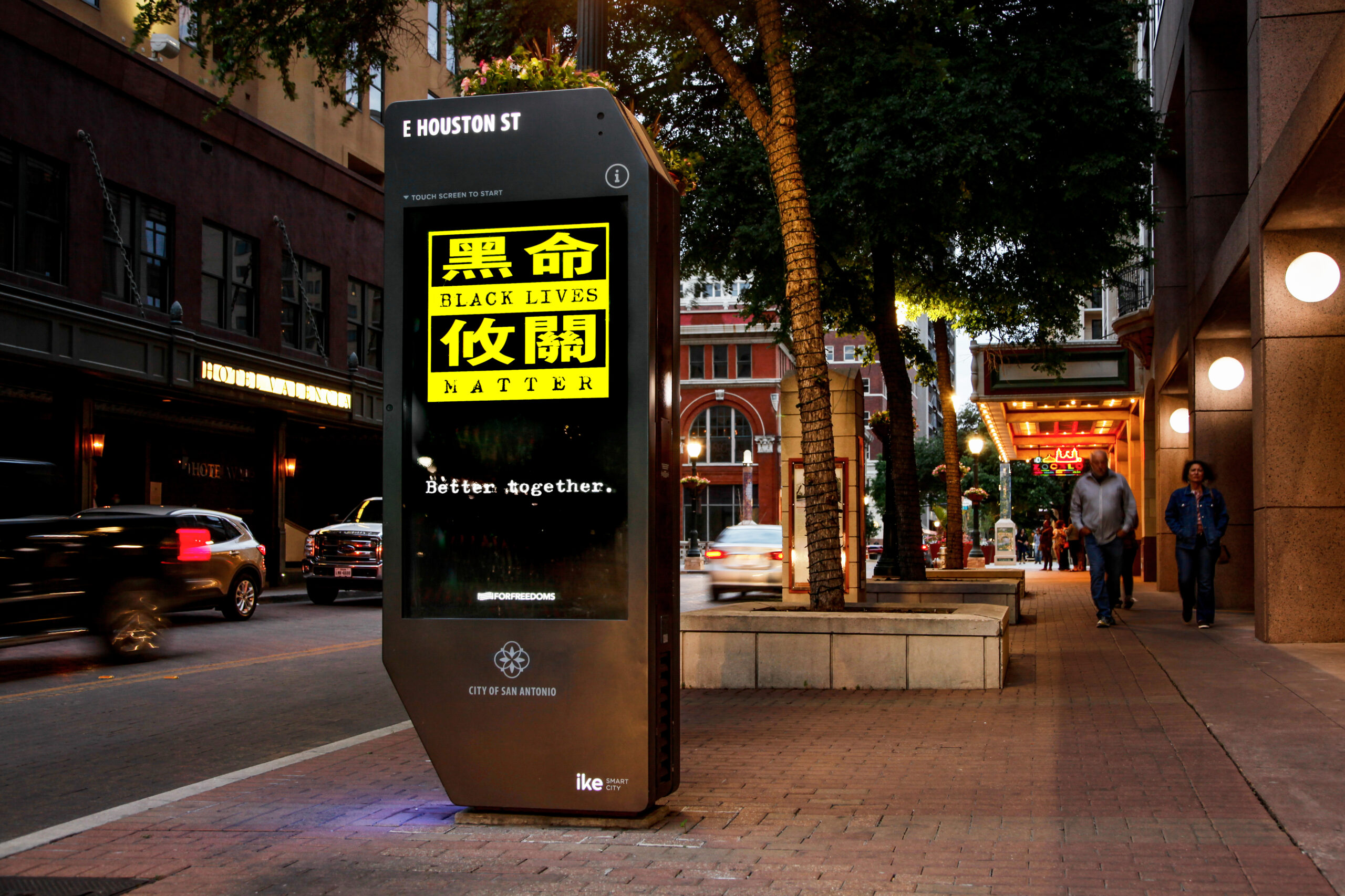 Slide 3
Immigrants are Essential installation by Paola Mendoza. Photograph by Kisha Bari. The installation is part of a broader narrative project, #ImmigrantsareEssential, led by Unbound grantee partners Resilience Force and the National Immigration Law Center, and The Soze Agency.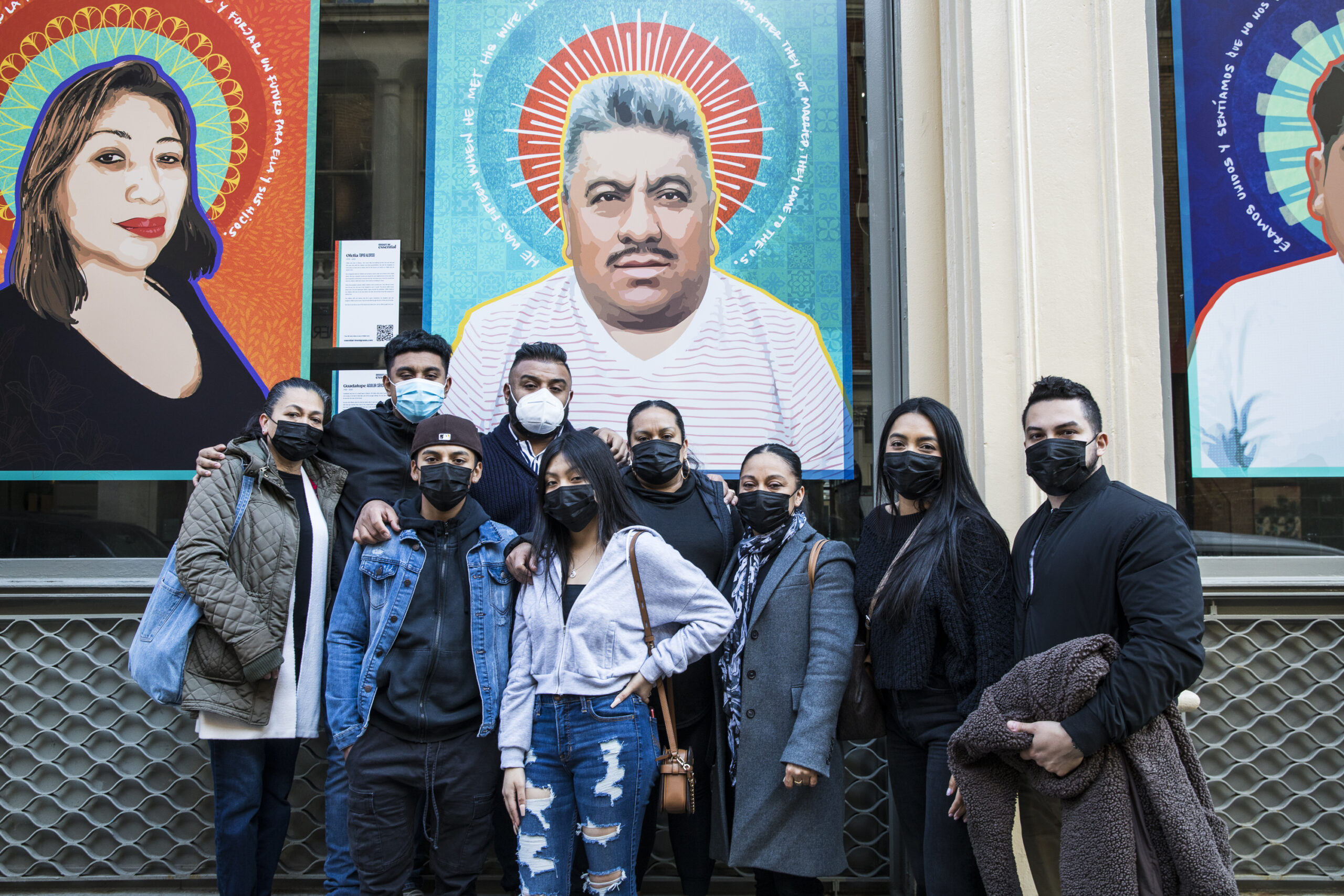 Slide 4
National Domestic Worker Alliance (NDWA) members at an Oscar celebration for the film "Roma." NDWA partnered with the director and Participant Media to create a highly visible campaign around the film, to make domestic workers visible and valued. NDWA has been an Unbound grantee partner since 2013.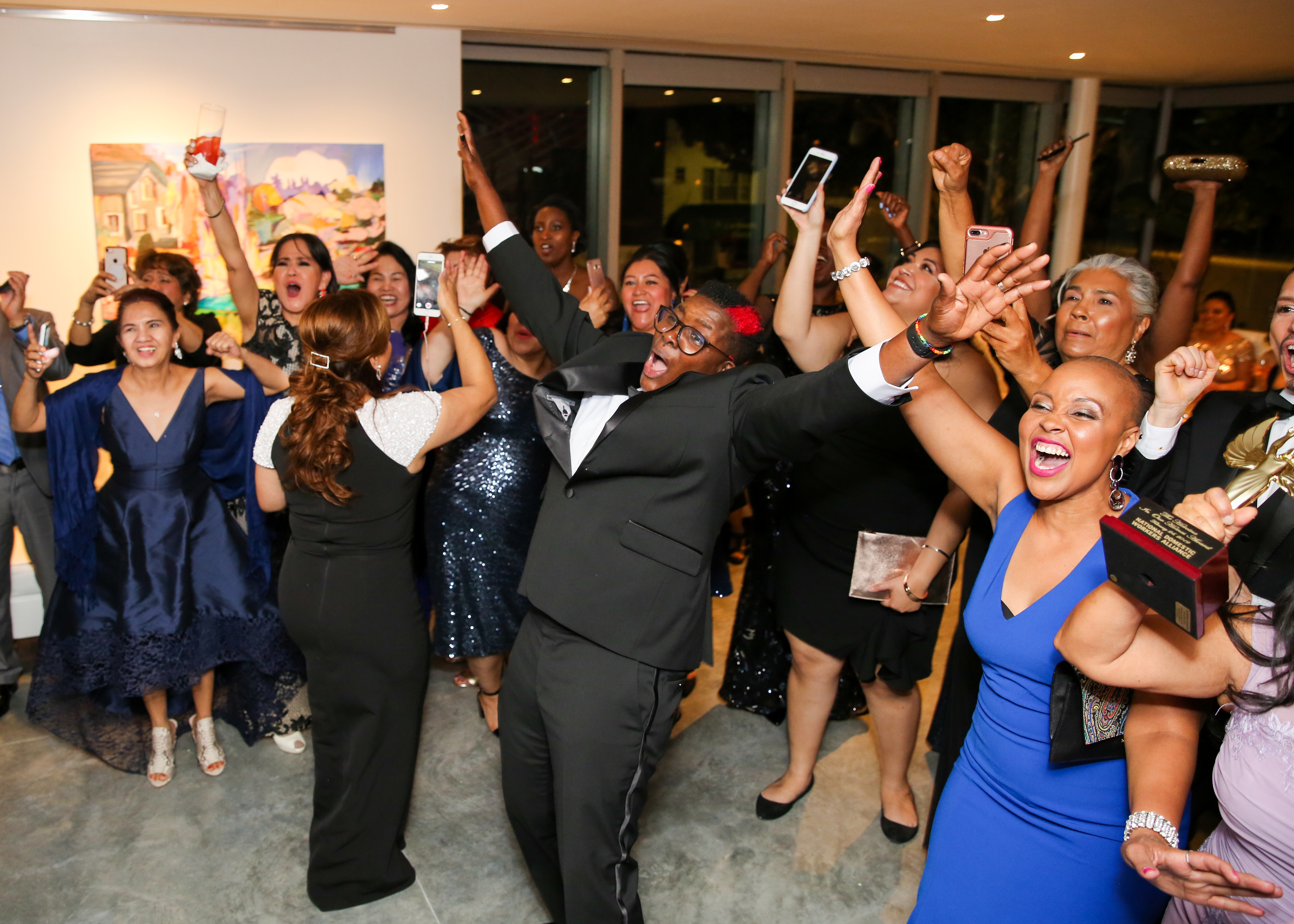 At Unbound Philanthropy, we seek to contribute to a vibrant, welcoming society and an immigration system rooted in justice.
We partner with leaders and organizations in the US and UK — activists, policymakers, researchers, cultural strategists, and philanthropic peers — to explore and advance what this looks like in practice.
Congratulations to Eric K. Ward, recipient of the 2021 Civil Courage Prize; to Alex Rivera and Cristina Ibarra, 2021 recipients of Macarthur Foundation "Genius Grants;" and to the Four Freedoms Fund, winner of the National Committee for Responsive Philanthropy's 2021 "Mover and Shaker" Impact Award.

Eric K. Ward is a Pluralist Visionary Fellow of the Pop Culture Collaborative, an Unbound grantee, and Taryn Higashi nominated him for the Civil Courage Prize. Alex Rivera directed Aloe Blacc's Wake Me Up music video in partnership with the National Day Laborer's Organizing Network, an Unbound grantee. Unbound also supported research for Alex and Cristina's film, The Infiltrators. The Four Freedoms Fund is an Unbound grantee partner.
Photographer credits: AMY MCMULLEN PHOTOGRAPHY PDX, and John D. and Catherine T. MacArthur Foundation.
Meet our Grantees + Collaboratives
This year, Unbound Philanthropy was honored to be the recipient of NAKASEC's People Power Award. Taryn Higashi and Unbound Philanthropy recently received United We Dream's first ever Believers Award. In 2019, Unbound Philanthropy received the National Committee for Responsive Philanthropy "Mover and Shaker" Impact Award, celebrating its leadership in narrative grantmaking.