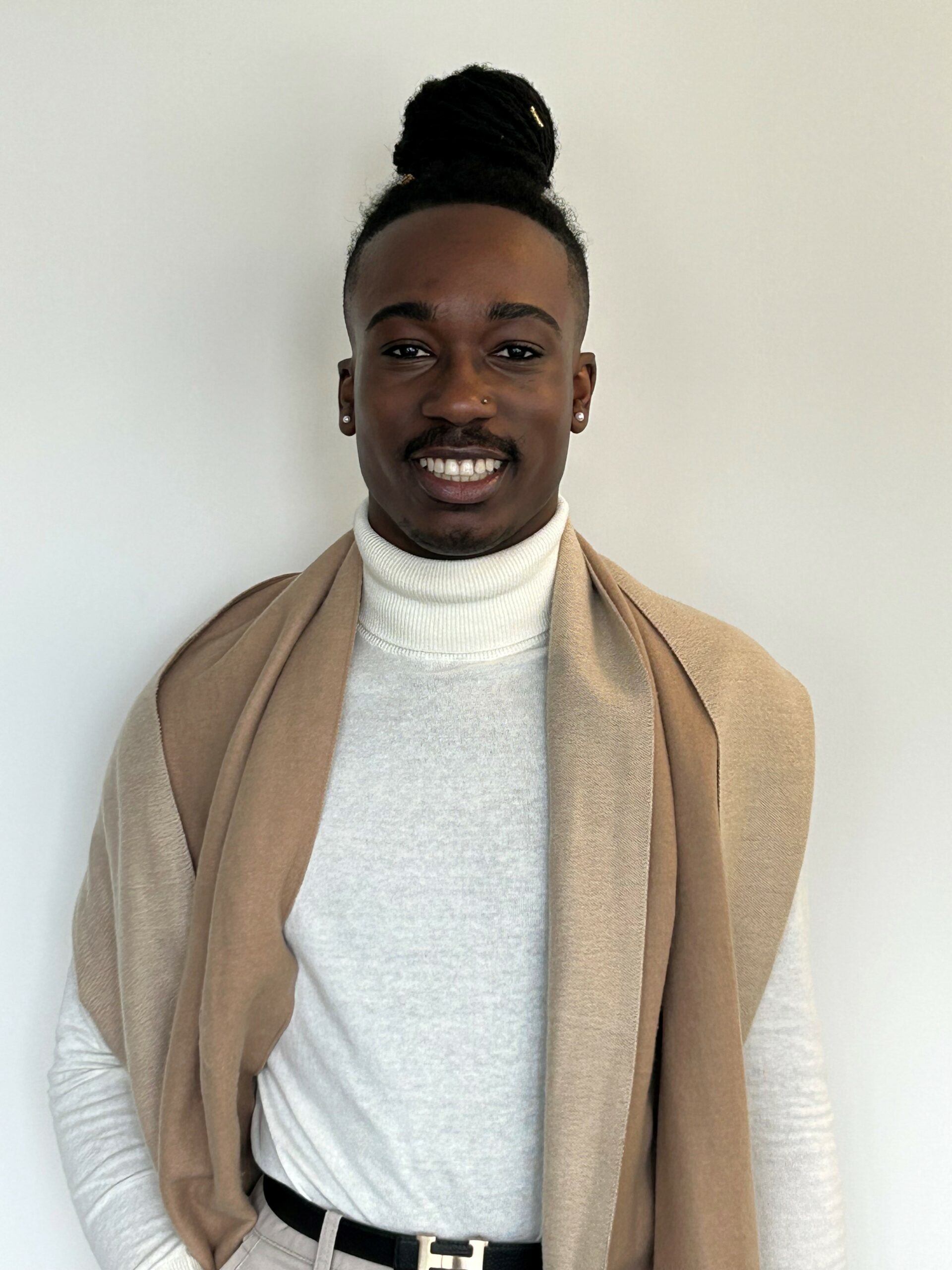 Aaron Damoa, UK Program Coordinator
Location: London
Aaron joined Unbound Philanthropy in 2022 as UK Program Coordinator, where he helps with the day-to-day running of the office and supports the grants management team.
Prior to joining Unbound, Aaron worked in the Office & HR Management field, where he has worked with non-profit organisations.
Aaron runs a successful catering business, which predominately focuses on Ghanian and Jamaican food. Aaron also has experience in hairdressing; he is the general manager of a hair salon in Shropshire, where he has been working since he was 12, and he has his own client base in London. Aaron's mother immigrated to London from Jamaica and his father immigrated to London from Ghana.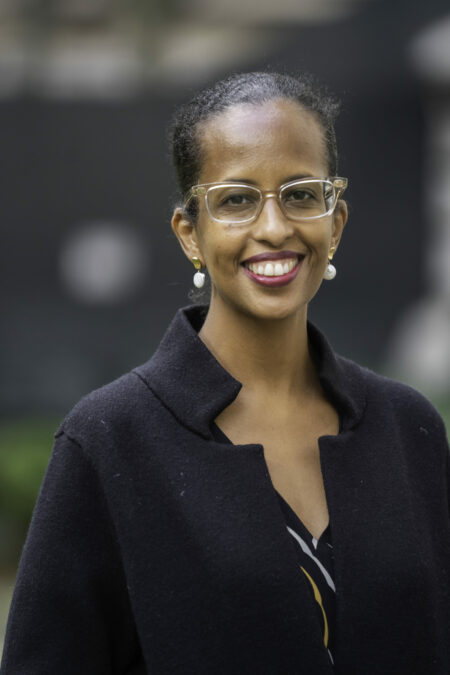 Adey Fisseha, US Senior Program Officer
Location: New York
Adey Fisseha is US Senior Program Officer at Unbound Philanthropy, where she helps develop, implement, and evaluate the Foundation's grantmaking strategies in the United States.
Adey joined Unbound in 2012, after working for 10 years at the National Immigration Law Center (NILC), most recently serving as a policy attorney and campaign coordinator. She worked on a wide range of federal policy issues at NILC, including, notably, as lead lawyer on a national advocacy campaign to pass the Dream Act. Adey was a compelling media spokesperson on the effort and led a coalition of more than one hundred national faith, education, labor, and immigrant/civil rights groups on the campaign. She also has served as a legislative aide to Congressman Howard Berman (D-CA). Adey graduated from Harvard University with a bachelor's degree in government and a certificate in African studies, and earned a law degree at the Benjamin N. Cardozo School of Law, where she was a Cardozo Public Service Scholar. Adey is a refugee and immigrant from Ethiopia.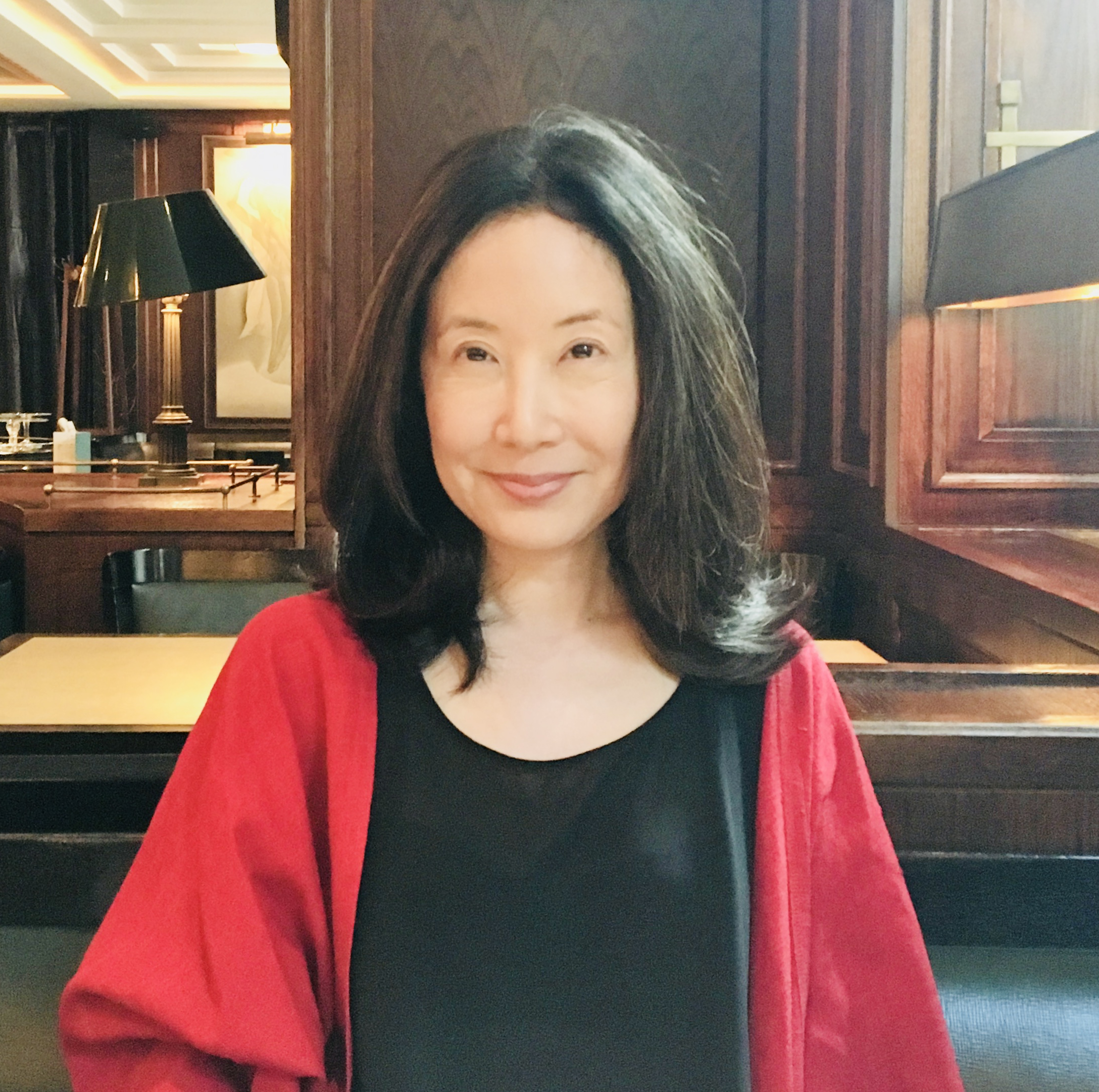 Taryn Higashi, Executive Director
Location: New York
Taryn Higashi is the Executive Director of Unbound Philanthropy, which she joined as the first member of staff in 2008. Taryn has helped Unbound grow into a significant actor in contributing to pluralistic, just, and equitable societies in the US and UK that recognize the rights and contributions of immigrants and refugees. The foundation has co-founded several vibrant institutions such as the US-based Pop Culture Collaborative, to unleash the superpowers of pop culture to build widespread public yearning for a pluralist culture, and the London-based Citizenship and Integration Initiative, to ensure all Londoners are able to be active citizens, involved and invested in their city. In 2021, Unbound was awarded NAKASEC's People Power Award; in 2020, Taryn and Unbound were awarded United We Dream's first-ever Believer Award; and in 2019, Unbound was awarded the Mover and Shaker Award for Bold Peer Organizing from the National Committee for Responsive Philanthropy.
Prior to Unbound, Taryn managed the migrant and refugee rights portfolio and was Deputy Director of the human rights unit at the Ford Foundation, where in 2003 she co-founded the Four Freedoms Fund, a collaborative that has re-granted more than $180 million to state and local immigrant organizations. For co-founding the Four Freedoms Fund, Taryn and Geri Mannion of the Carnegie Corporation received the 2008 Scrivner Award for Creative Grantmaking from the Council on Foundations. Taryn is the Chair of the Board of the International Refugee Assistance Project (IRAP), a former Chair of the Advisory Board of the International Migration Initiative at Open Society Foundations, and a former Board Co-Chair of Grantmakers Concerned with Immigrants and Refugees. Taryn is the granddaughter of immigrants from Japan.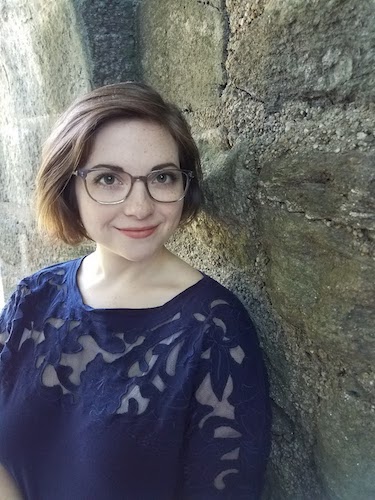 Kaitlin Kitzrow, Senior Grants and Compliance Manager
Location: New York
Kaitlin Kitzrow is the Senior Grants and Compliance Manager at Unbound Philanthropy, where she supports the Foundation's grantmaking through database management, compliance review, and financial analysis.
Kaitlin joined Unbound in 2018, after working as the Grants Manager for the Pierre and Tana Matisse Foundation, a Grants Officer at University Settlement/The Door, and the Development and Communications Associate at Epic Theatre Ensemble. Kaitlin holds a Master of Arts Management degree from Carnegie Mellon University and a BFA in Drama from NYU's Tisch School of the Arts.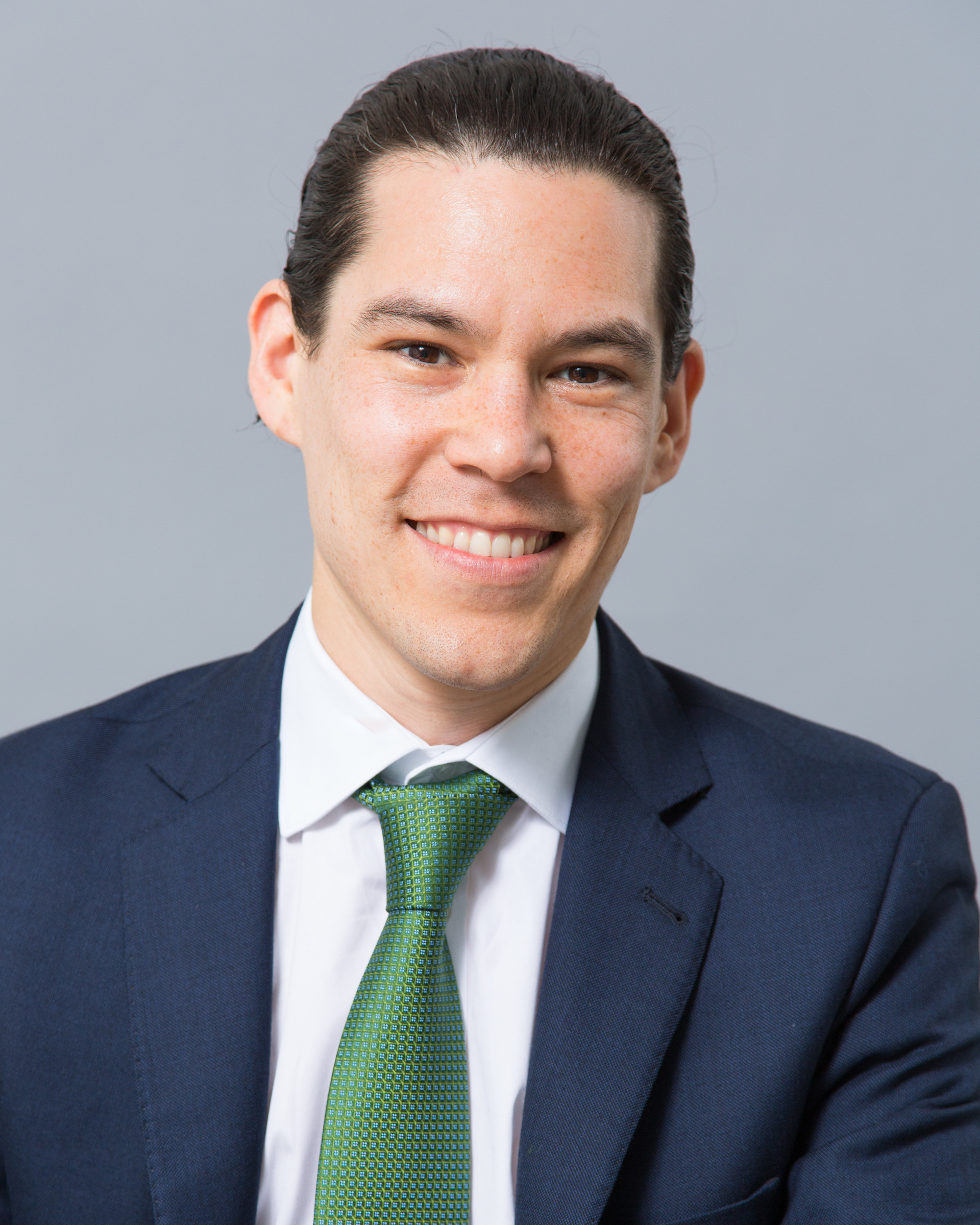 Jake Lee, Deputy Director, UK Program
Location: London
Jake Lee is the Deputy Director of the UK Program at Unbound Philanthropy where he helps develop, implement and evaluate the Foundation's strategies. Jake also works at The Legal Education Foundation where he has shaped the Foundation's strategy and built its access to justice and policy portfolio. In both roles, he has helped to establish the Justice First Fellowship program and a number of major funder collaborations, most recently Justice Together.
Jake joined Unbound in 2012, after working as an attorney at Allen & Overy for ten years, where he worked in Brussels and London as an EU lawyer before managing the firm's international pro bono program and foundations. Since becoming a social justice lawyer, Jake has served on and advised multiple boards and non-profits. Jake's father migrated from Malaysia to London via Dublin.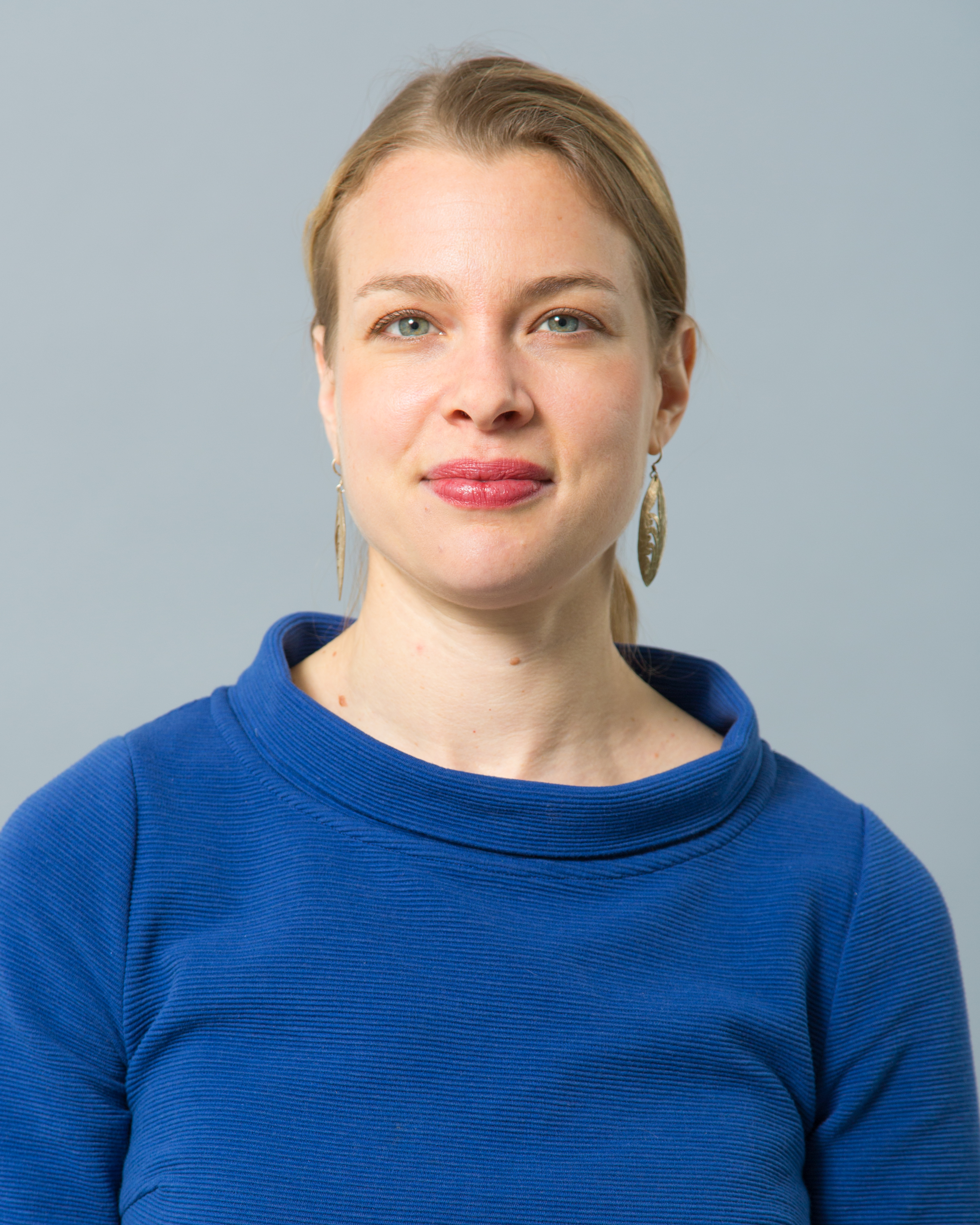 Elyse Lightman Samuels, Director of Communications
Location: New York
Elyse Lightman Samuels is Director of Communications at Unbound Philanthropy, where she leads Unbound's communications to exchange learning, nurture and inspire partnerships, and ultimately advance Unbound's mission. Elyse joined Unbound in 2014 after working in writing, communications, and external relations at several social justice organizations, including EngenderHealth and American Jewish World Service. Elyse is also an independent writer.
Elyse has spent extensive time working in Cambodia, as a former Board Member of Harpswell, whose mission is to equip young women in Southeast Asia with leadership skills, education, and a supportive network; she also helped found PEN Cambodia.  Elyse earned an MFA in Creative Nonfiction Writing from Columbia University's School of the Arts, a MPA in International Nonprofit Management and Public Policy at New York University's Wagner School of Public Service, and a BA from Brown University.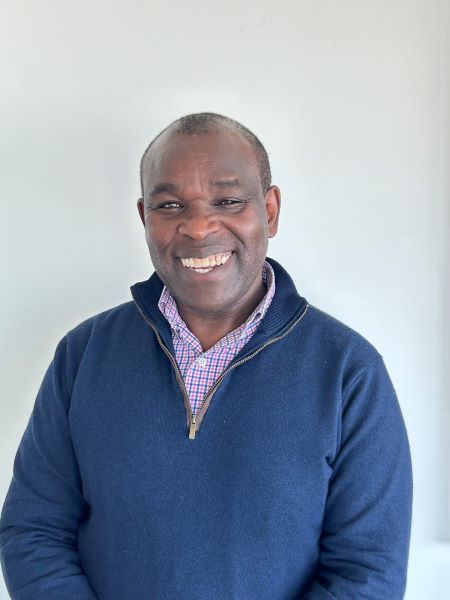 Joseph Matara, Chief Operating Officer
Location: New York
Joseph Matara is the Chief Operating Officer at Unbound Philanthropy, where he oversees all aspects of Unbound's Finance and Operations, Human Resources, Information Technology, and Grants Management.
Joseph joined Unbound in May 2023. He brings extensive experience working in philanthropy, non-profit, and for-profit institutions. Most recently, Joseph served as Chief Financial Officer at the Victoria Foundation, a place-based foundation in Newark, New Jersey, where he worked since 2017. He was previously the Chief Financial Officer/Chief Operating Officer at New Community Corporation in Newark—recognized as one of the largest, most comprehensive community development corporations in the U.S.— where he worked for 15 years.
Joseph is originally from Kenya and has spent time there developing schools for children in informal settlements; he is the founder of GRACE Project, a not-for-profit organization that is providing opportunities in education, healthcare, and vocational training for families in rural Kenya. He volunteers at GRACE Project and is a board member of several non-profit organizations in the U.S. and abroad. Joseph has a Bachelor of Science degree in Accounting from New Jersey City University and a Master of Business Administration degree from St. John's University.

Jeryl Raphael, Program and Operations Assistant 
Location: New York
Jeryl Raphael is Program and Operations Assistant at Unbound Philanthropy, where he supports staff and projects in the US Program, Operations, Grants Management, and Communications.
Jeryl joined Unbound in 2020, after working as an Internship Program Coordinator at PENCIL and an Administrative Intern for the Urban Justice Center where he first realized his love for community-based work. In addition, Jeryl also worked as a Court Recorder for the Department of education and Records Technician at the Canon Business Processing Center. Jeryl holds a Masters of Arts in History from the City College of New York- CUNY. Jeryl's parents immigrated to the US from Trinidad.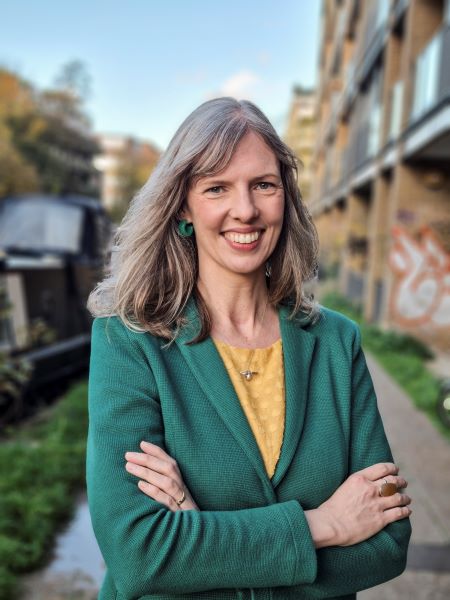 Alice Sachrajda, UK Program Officer and UK Head of Cultural Strategy
Location: London
Alice Sachrajda joined Unbound Philanthropy in 2023 as UK Program Officer and UK Head of Cultural Strategy. Alice is the UK lead on climate and migration.
Prior to joining Unbound, Alice worked as a cultural strategy consultant, specializing in creative research, narratives and strategic communications. She has authored a series of reports on narratives and cultural change and has worked with Comic Relief to establish the Power of Pop Fund, where she continues to support as an adviser to the fund. Alice previously worked as a Senior Research Fellow at the Institute for Public Policy Research, working on immigration and integration policy. She is Co-Chair of the Board of Trustees at Counterpoints Arts (a refugee and migrant arts charity) and is the Chair of her local refugee community sponsorship group in south London. Alice holds a BA in Law with French and she was awarded a distinction for an MSc in Human Rights at the London School of Economics and Political Science, specializing in international law relating to migration and displacement.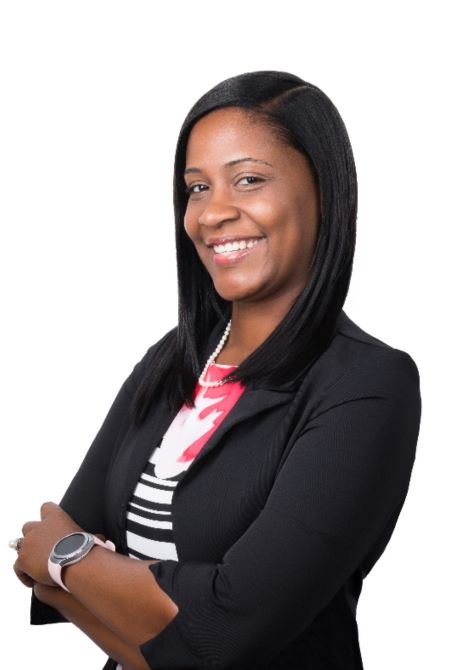 Natasha Sealy-Dorvelus, Senior Manager, Human Resources & Operations
Location: New York
Natasha Sealy-Dorvelus is the Senior Manager, Human Resources & Operations at Unbound Philanthropy, where she is responsible for managing and providing Human Resources and Operational leadership at Unbound.
Natasha joined Unbound in 2021 after working as the Director of Finance Operation & Human Resources at the F.B. Heron Foundation where she managed Human Resources, Finance, Information Technology and Operations.
Natasha earned a Masters in Business Management & Leadership from CUNY School of Professional Studies.  She holds credentials as a SHRM-CP from Society of Human Resource Management and received a Certificate in Diversity & Inclusion from Cornell University. Natasha immigrated to the US from St Lucia.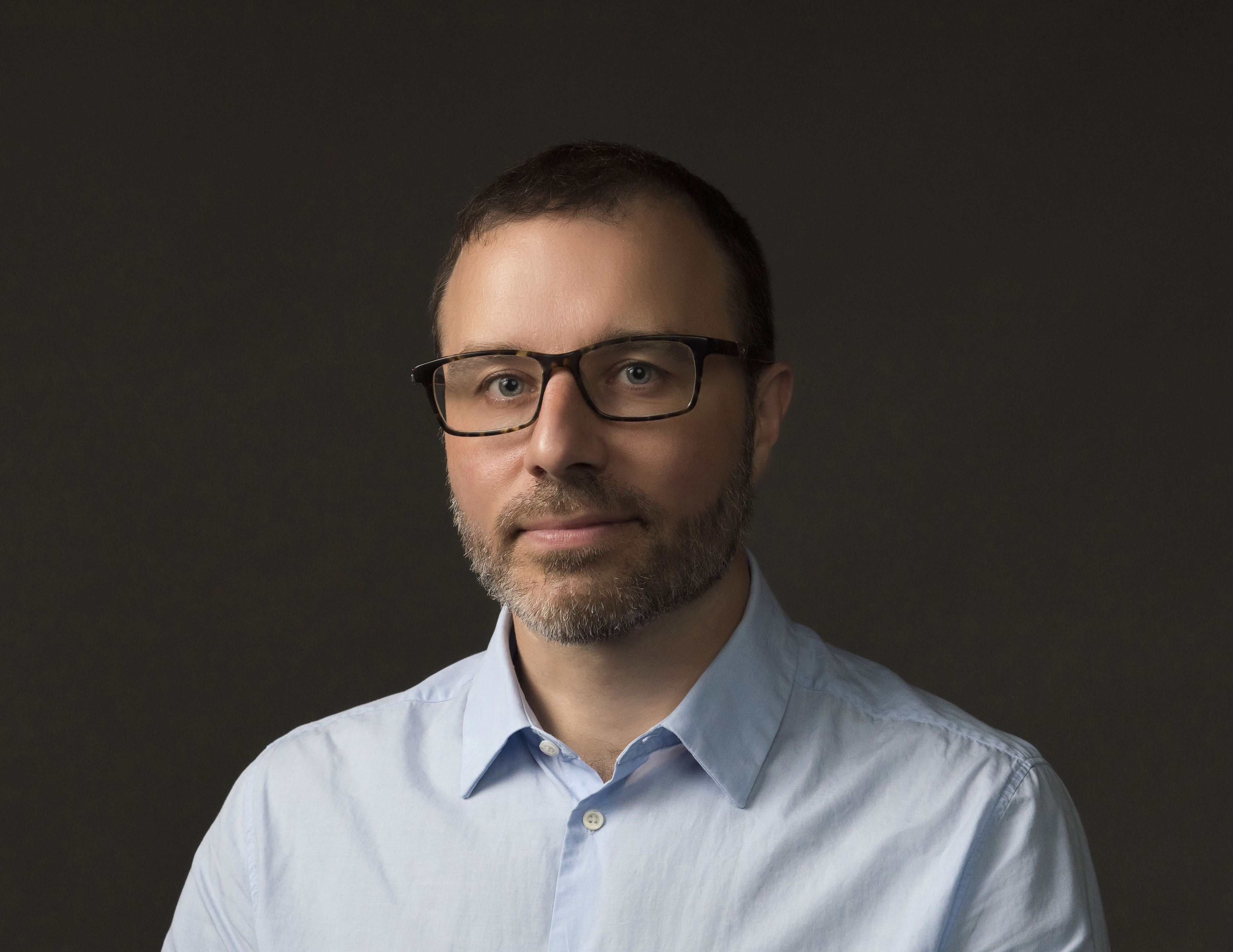 Will Somerville, UK Director
Location: London
Will Somerville is the UK Director of Unbound Philanthropy. In addition to his Unbound role, he is a Senior Fellow for the think tank the Migration Policy Institute (MPI) and a Visiting Professor (Politics) at the University of Sheffield.
Will joined Unbound in 2010, after working as a consultant; at the Migration Policy Institute; the Commission for Racial Equality; the U.K. Prime Minister's Strategy Unit, Cabinet Office; and the Institute for Public Policy Research. He has authored over sixty policy papers, chapters and journal articles, mostly related to migration, and has commented widely in the media. He has also consulted widely for charities, philanthropic foundations and governments and helped establish a number of social change organisations in the last decade. He currently sits on the Board of the global charity More in Common.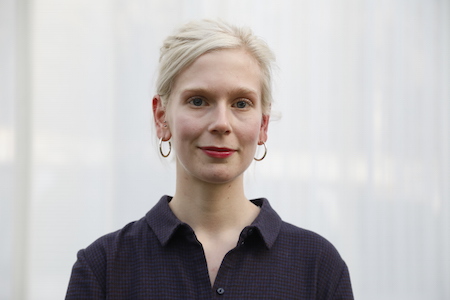 Hilde Svartrapmo, UK Grants and Program Associate
Location: London
Hilde Svartrapmo is the UK Grants and Program Associate at Unbound Philanthropy, where she provides grants management support to the UK Program and oversees the UK office operations.  
Hilde joined Unbound in 2016, after working as data and communications coordinator at Victim Support. Previously, she worked with Student Action for Refugees (STAR), a former Unbound Philanthropy grantee. Hilde earned a first-class degree in international development with NGO management from the University of East London, during which she spent time in Uganda as an intern at a children's charity. Hilde is originally from Norway.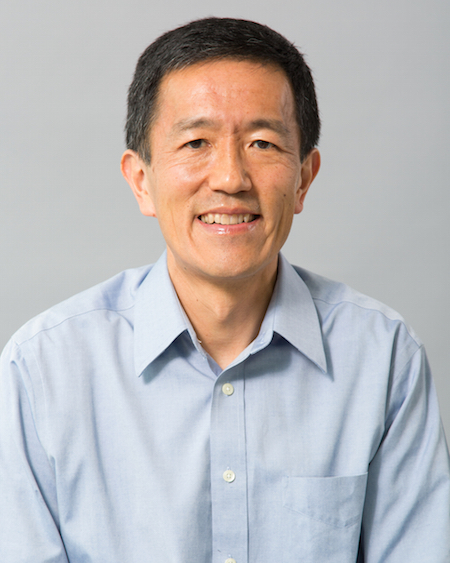 Ted Wang, US Program Director
Location: Northern California
Ted Wang is the Director of Unbound Philanthropy's US Program. Before joining the foundation, Ted had a public policy consulting practice, advising a mix of foundations, advocacy organizations, and elected officials. From 1990 to 2004, he worked at two nonprofit organizations, Chinese for Affirmative Action and the Lawyers' Committee for Civil Rights of the San Francisco Bay Area. Ted litigated discrimination and voting rights cases and drafted local and state laws promoting immigrant rights, racial justice, and small business development. Among the recognition he received for his community work include the California Asian Pacific Islander Legislative Caucus' Legislative Hero Award and the Asian American Bar Association of the Bay Area's Outstanding Leadership to the Legal Community Award. Ted received his bachelor's degree from Reed College and his law degree from Yale Law School. Ted is originally from Taipei, Taiwan.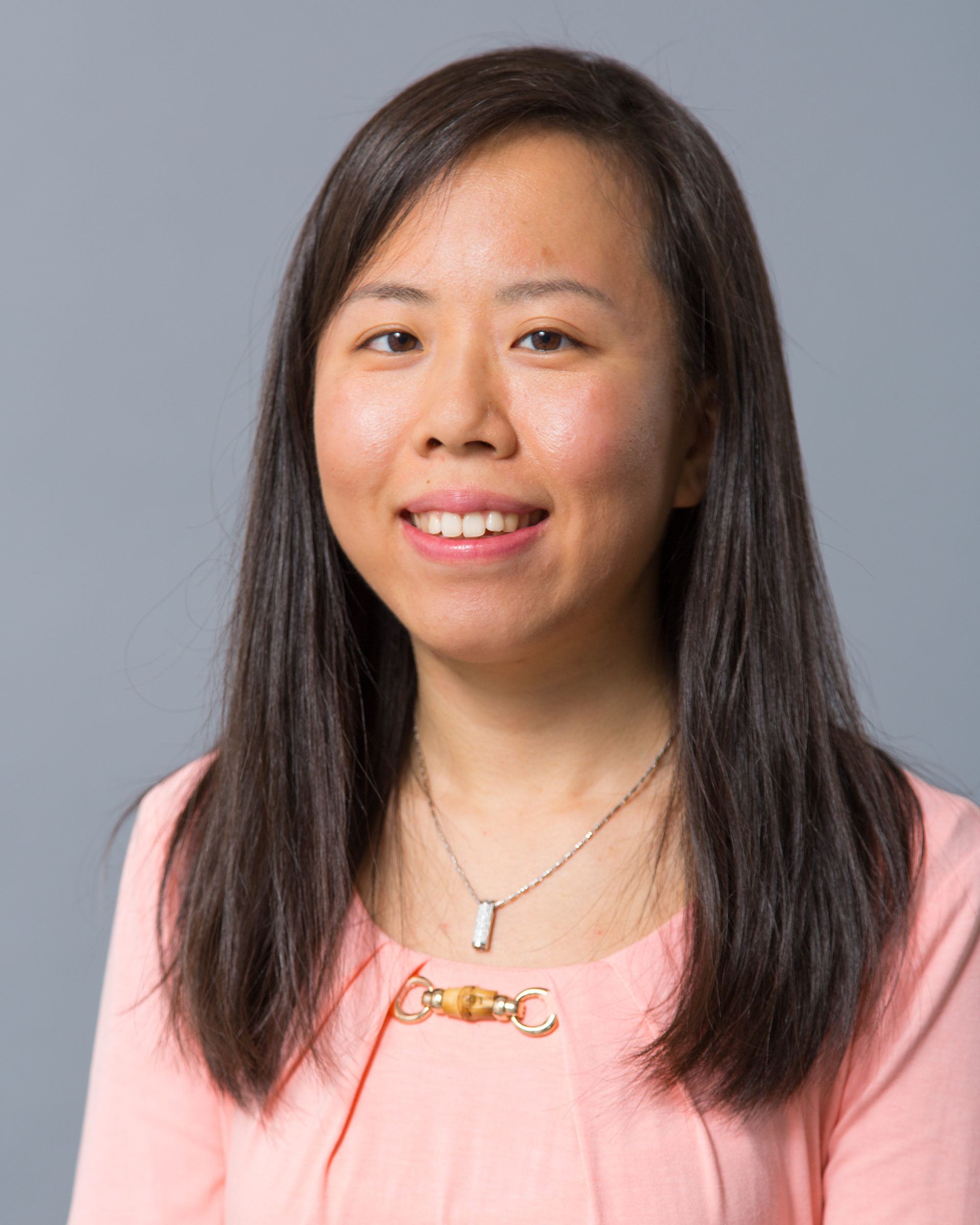 Julia Yang-Winkenbach, US Program Officer
Location: New York
Julia Yang-Winkenbach is US Program Officer at Unbound Philanthropy, where she helps develop, implement, and evaluate grantmaking strategies and priorities.
Julia joined Unbound in 2015, after working at Weill Cornell Medical College, where she served as a development associate for the Annual and Special Giving Programs in the Office of External Affairs. Previously, Julia held civic engagement and fundraising roles with various nonprofits in New York City. She is currently a member of the Asian American Impact Fund, a New York-based giving circle that prioritizes support for small and emerging organizations. Julia completed a MSc in Migration Studies at the University of Oxford, and earned a BA in International Studies and Political Science at the City College of New York – CUNY. Julia is a second-generation Taiwanese American raised in Flushing, Queens.
Board of Directors
Debbie Berger
Kikilia Fordham
Bill Reeves
Hilary Weinstein
Advisory Council
Anurima Bhargava
Denise Charlton