We are Investing at the Intersections of Climate and Migrant Justice: Join Us
Climate Solutions and Migrant Justice are Interconnected
Unbound Philanthropy is investing at the intersections of climate and migrant justice because we recognize that climate change is inextricably linked to our mission, to contribute to a vibrant, welcoming society and just immigration systems in the United States and United Kingdom. Climate change is not a separate issue, but an era; a volatile element of the context for our work.
Throughout our journey over the last several years exploring these intersections, we have come to understand that while climate change affects everyone, the damage is compounded for countries and communities that are made vulnerable by restrictive immigration policies, patriarchal beliefs and systems, structural racism, and by economic stress and exploitation– and that these same communities are leading solutions shaped by their experience.
Unbound Philanthropy is a small part of a broader network that is working and investing at the intersection of climate and migrant justice, including frontline organizations and organizations working nationally and internationally to transform systems and narratives, as well as grantmakers and funding intermediaries.
Below and on the following pages we offer to you what we've been learning, and we are eager to learn from you as well. We invite you to read the resources we've published, and to listen, watch, and read from the collection of resources that we've curated.
For more information about our investments in climate and migrant justice, or to contact Unbound Philanthropy, please e-mail: Climate-migrantjustice@unboundphilanthropy.org.
Immigrant Communities Building Collaborative Solutions for Climate and Migrant Justice 
UNBOUND + THE SOLUTIONS PROJECT
Frontline Organizations Leading Solutions at the Intersections of Climate and Immigrant Justice

On the Frontlines
of the Climate Emergency:
Where Immigrants
Meet Climate Change
"Our ability to cope with a planet in motion in some even modestly humane fashion will determine the character of the century ahead; thinking through the possibilities right now, while the numbers are still relatively small, and then taking the biggest political steps we can manage to open our societies to people who need to move, is our best chance at both justice and peace."
– Bill McKibben, "Where Will We Live," The New York Review of Books
Resources and
Food for Thought
If you want to go deeper into the intersections of climate and migrant justice, the following articles, books, talks, and interviews are good places to start.
Climate change will displace millions. Here's how we prepare.
TEDWomen 2019 | Colette Pichon Battle
Ama Francis, Climate Displacement Project Strategist with the International Refugee Assistance Project talks with the Migration Policy Institute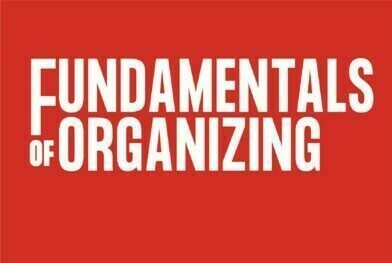 Taking Openings
Saket Soni in conversation with George Goehl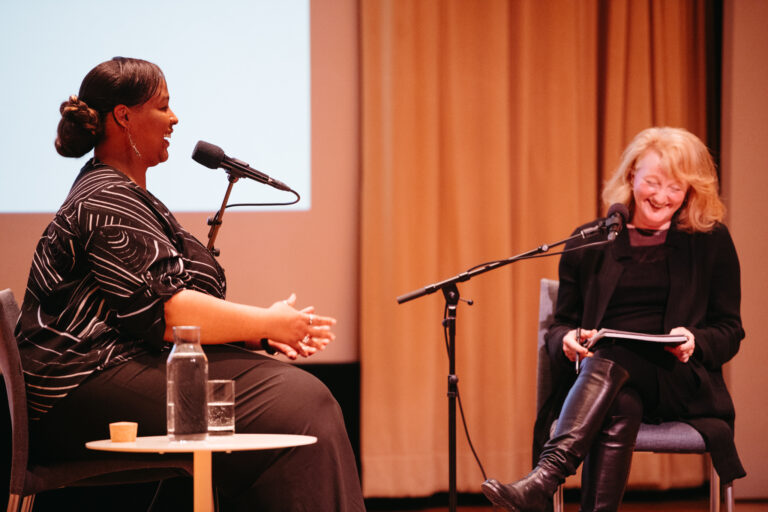 Placed Here, In This Calling
On Being
Hosted by Krista Tippett, featuring Colette Pichon Battle
Migrant Justice = Climate Justice
Panel Discussion at COP26
Intersectional Justice: Migrants on the Frontlines of Climate Change
Webinar co-hosted by Grantmakers Concerned with Immigrants and Refugees and Unbound Philanthropy
Telling the Climate Story with Adam McKay and Omar El Akkad
Why Is This Happening? The Chris Hayes Podcast
Ezra Klein Show with Kim Stanley Robinson
Vox
Hosted by Ezra Klein, featuring Kim Stanley Robinson
Floodlines: The Story of an Unnatural Disaster
The Atlantic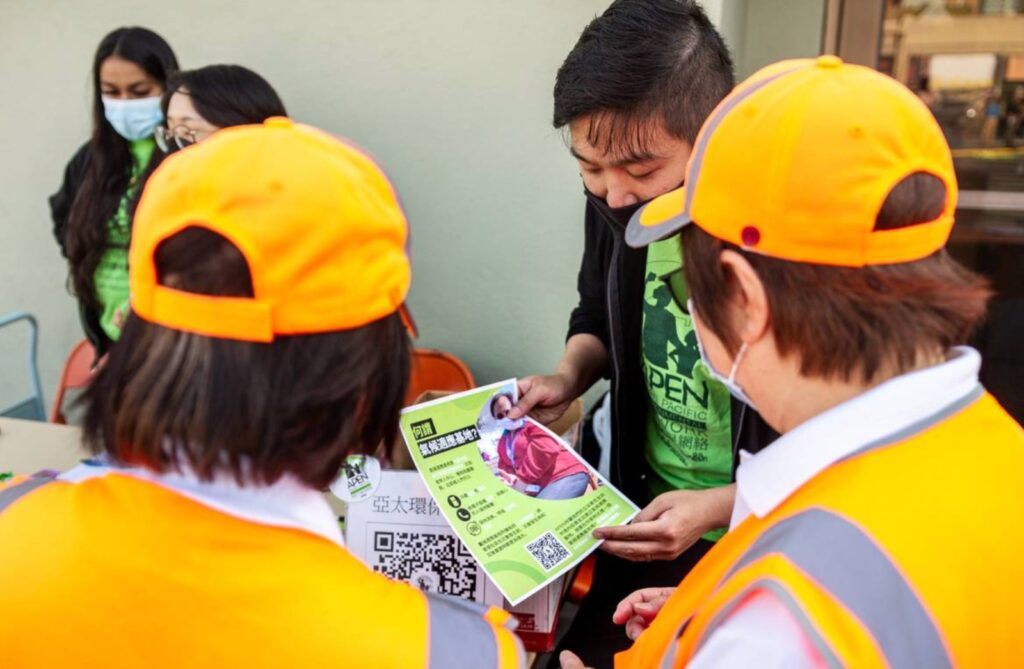 From Displacement to Resilience: Climate Migrants Helping Grow Needed Solutions
Reuters
By David Sherfinski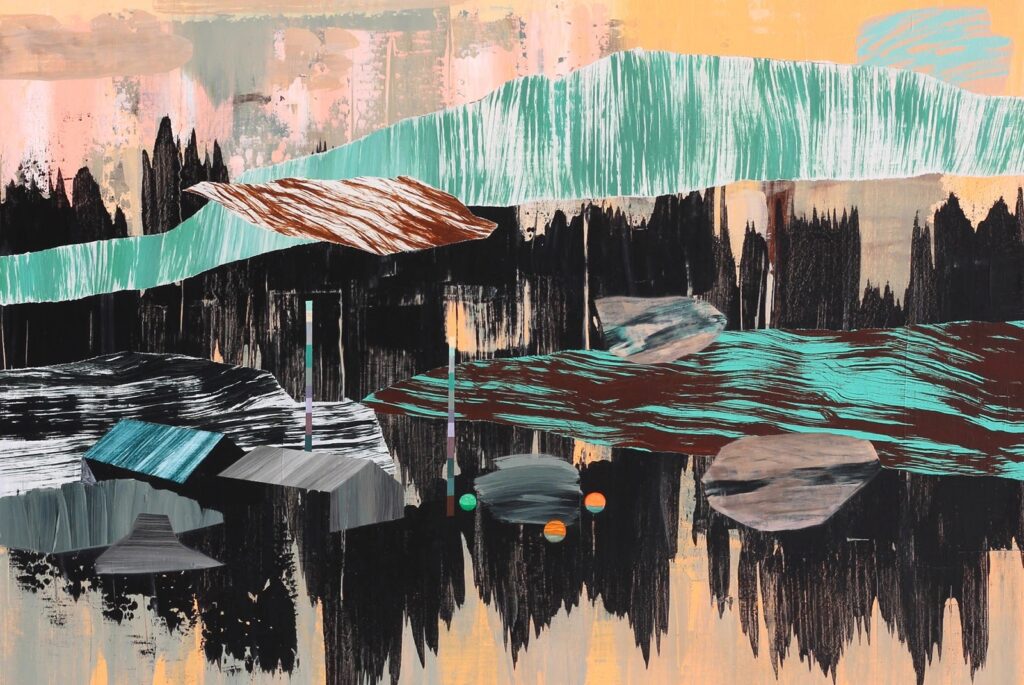 Where Will We Live?
The New York Review of Books
By Bill McKibben
Where Will Everyone Go?
ProPublica
By Abrahm Lustgarten, Photographs by Meridith Kohut
Climate Change Will Make Parts of the U.S. Uninhabitable. Americans Are Still Moving There
ProPublica
By Lucas Waldron and Abrahm Lustgarten
A New Framework for U.S. Leadership on Climate Migration
Center for Strategic and International Studies
By Erol Yayboke, Trevor Houser, Janina Staguhn, and Tani Salmastgarten
Groundswell: Acting on Internal Migration
The World Bank
Dangerous Narratives and Climate Migration
350.org
Cities, Climate, and Migration
The Mayors Migration Council
International Climate Migration: What Can U.S. Communities Do?
The Brendle Group
By Judy Dorsey and Jim Hight
On the Frontlines: Climate Change Threatens the Health of America's Workers
Natural Resources Defense Council
By Juanita Constible & Clare Morganelli
All We Can Save: Truth, Courage and Solutions for the Climate Crisis
One World
Edited by Ayana Elizabeth Johnson and Katherine K. Wilkinson
Why Immigrant Youth Should Lead Climate Change Strikes
Remezcla
By Juliana Macedo do Nascimento
Climate and Environmental Justice
Climate Reality Project
Too Hot to Work
Union of Concerned Scientists
By Kristina Dahl and Rachel Licker
How Climate Migration Will Reshape America
The New York Times 
By Abram Lustgarten | Photographs by Meridith Kohut
The Migrant Workers Who Follow Climate Disasters
The New Yorker
By Sarah Stillman
Beyond 2%: From Climate Philanthropy to Climate Justice
Edge Funders Alliance
Social Democracy or Fortress Democracy? A Twenty-First Century Immigration Plan
New Labor Forum
By Deepak Bhargava
WHAT IS CLIMATE MIGRATION?
The IOM defines climate migration as, "The movement of a person or groups of persons who, predominantly for reasons of sudden or progressive change in the environment due to climate change, are obliged to leave their habitual place of residence, or choose to do so, either temporarily or permanently, within a State or across an international border." It's important to note that a large majority of climate migrants move within their own countries, not across national borders.
Banner Image:
Farmworkers harvest watermelons early in the morning in a field near Arvin, California, in the San Joaquin Valley, in a crew of Mexican immigrants. The temperature at the time, about 8 in the morning, was over 95 degrees, and would reach over 110 in the afternoon. Farmworkers are 35 times more likely to die from heat than any other occupation––and the majority of the deaths are among immigrant workers.
Photographer: David Bacon
Second Image:
"Refugee post-Hurricane Katrina"
Photographer: imaginewithme, istock by Getty Images